MOSCOW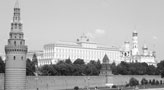 Convenience cash

Color Blvd, 1, Cashier samovykupa: Mon-Sun: clock cash
Str. Trade Union, 1, Cashier samovykupa: Mon-Sun: clock cash
Str. Skobelevskaya, 19, Cashier samovykupa: Mon-Sun: clock

SALES OFFICE
str. 1st Tverskaya-Yamskaya 28
Cashier samovykupa:
Mon-Fri: 9:00-21:00
Sat-Sun: 10:00-20:00

Komsomol Ave., 28
Cashier samovykupa:
Mon-Fri: 9:00-21:00
Sat-Sun: 10:00-20:00

str. Cow Val 7 page 1
Cashier samovykupa:
Mon-Fri: 9:00-21:00
Sat-Sun: 10:00-18:00

str. Taganskaya, 1 page 1
Cashier samovykupa:
Mon-Fri: 9:00-21:00
Sat-Sun: 10:00-18:00

str. Ostrovityanov,
Street subway passage
Cashier samovykupa:
Mon-Sun: 9:00-21:00

Ryazan pr-t, 75, k. 2
Cashier samovykupa:
Mon-Fri: 9:00-21:00
Sat-Sun: 10:00-18:00

str. The festival, ow. 11
Cashier samovykupa:
Mon-Sun: 9:00-21:00

Leningrad avenue, 26
Cashier samovykupa:
Mon-Sun: 8:00-20:00

str. Kalanchevskaya, 11,
page 2, of. 322
Cashier samovykupa:
Mon-Fri: 9:00-19:00
Sat-Sun: 11:00-17:00

str. Mitinskaya, 48
Cashier samovykupa:
Mon-Sun :09:00-21: 00

str. Leningrad avenue, 66
Cashier samovykupa:
Mon-Fri: 9:00-21:00
Sat-Sun: 10:00-18:00

Altufyevskoye sh., D. 93
Cashier samovykupa:
Mon-Fri: 9:00-21:00

str. Maclay, ow. 41-43
Cashier samovykupa:
Mon-Fri: 9:00-21:00

Balaklava Ave on 5A
Cashier samovykupa:
Mon-Fri: 9:00-21:00

str. Zelenodolskaya, 35
Cashier samovykupa:
Mon-Fri: 9:00-21:00

Walnut Boulevard, 24, k.1
Cashier samovykupa:
Mon-Fri: 9:00-21:00
Sat-Sun: 10:00-18:00

str. Red Lighthouse, 10, owner. A
Cashier samovykupa:
Mon-Fri: 9:00-21:00
Sat-Sun: 10:00-18:00

str. Tverskaya, 7
Cashier samovykupa:
Mon-Fri: 9:00-21:00
Sat-Sun: 10:00-18:00

str. Militia, 47, k. 1
Cashier samovykupa:
Mon-Fri: 9:00-21:00
Sat-Sun: 10:00-18:00

Vernadsky Ave, 49, Entrance 3, of.41
Cashier samovykupa:
Mon-Fri: 11:00-18:00
Sat-Sun: Closed

OFFICE IN MOSCOW REGION
Pavlovsky Posad
str. Herzen, 18
Pushkino
Railway Station Sq. Opposite the bus station
Sergiev Posad
str. Shock Army, 12,
2nd floor. Falls. 69
Khimki
w / d station "Khimki" pavilion w / e banks haul

Khotkovo
str. 1st Hospital, 10
Shchelkovo
str. Sovetskaya, 1 / 2 off. 8

Electric steel
str. Marx, 17
Balashikha
str. Star, 8
Railroad
str. Sovetskaya, 9,
TC "Edelweiss + ', 4 fl., Of. 12
Kolomna
Oka Ave, 2, of. A
Lytkarino
str. Sovetskaya, 14
Reutov
Jubilee Ave, 2a
Reutov
str. Dzerzhinskogo, 11c
Sergiev Posad
str. Ascension, 55, of. 109
REGIONAL OFFICE
Obninsk
str. Kaluga, d. 20a, of. 3.2
Vladimir
Lenina, 44
Tver
str. Zhigareva, 7, of. 3
Yaroslavl
str. Sovetskaya, 80, of. 118
St. Petersburg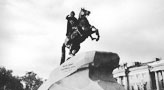 The central office

B. Sampson Avenue, Building 7.
Hours: 9:00 to 20:30.
On weekends and public holidays from 11:00 to 18:30.
Tel.: +7 (812) 703-4040

Nizhny Novgorod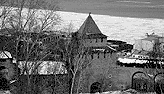 Yekaterinburg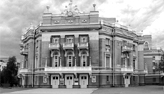 office phone: +7 (343) 270-50-50
fax: +7 (343) 376-60-59
E-mail: info@ekb.kassir.ru - cooperation and for the media

Chelyabinsk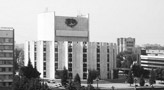 The central office

Center for Business Cooperation
454 000 Chelyabinsk street. Commune, 87 office 10
Phone: (351) 282-39-40

SALES OFFICE

Cashier in TC "Rainbow City", st. Russian, 194

Cashier in TC "FOCUS", st. Moldovan, 16

Cashier at the Center for Business Development, ul. Commune, 87

Cashier Drama Theater. Orlova, pl. Revolution, 6

Cass Theatre of Opera and Ballet Theatre. MI Glinka, pl. Yaroslavsky, a

Cashier Puppet Theatre. B. Volhovskogo Street. Kirov, 8

Cass Theatre of Young Spectators, st. Kirov, 116

Cass Hall of Organ and Chamber Music. Aloe Field

Cashier in TC "Nikitinskiy", pl. Revolution
Cashier at the Ice Palace "Tractor"